See on Scoop.it – Archetype in Action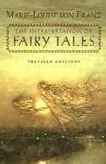 Of the various types of mythological literature, fairy tales are the simplest and purest expressions of the collective unconscious and thus offer the clearest understanding of the basic patterns of the human psyche. Every people or nation has its own way of experiencing this psychic reality, and so a study of the world's fairy tales yields a wealth of insights into the archetypal experiences of humankind.
Perhaps the foremost authority on the psychological interpretation of fairy tales is Marie-Louise von Franz. In this book – originally published as An Introduction to the Interpretation of Fairy Tales – she describes the…
Skip_Conover's insight:
We all need to understand ourselves and the collective unconscious.
See on marie-louisevonfranz.com