See on Scoop.it – Archetype in Action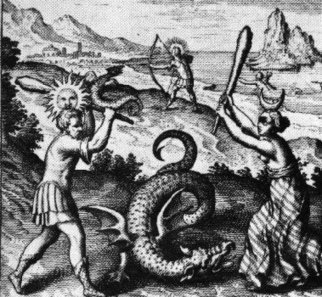 In the workings of alchemy, the reconciliation of Sol and Luna is often referred to as The Chymical Wedding. Carl Jung's theory of the conjunction of polarities in the psyche borrows heavily from this teaching.
The ancient Greek philosopher, Heraclitus, tells us that "the way up and the way down are one and the same" (qtd. in Wheelwright 78). The idea that opposites complement each other and are actually the same is still alive today in Jungian psychology. As we will see, Jung relied heavily on the interrelatedness of opposites to explain his entire psychological theory. This article will attempt to show the Heraclitan influence in Jungian thought.
See on www.soulspelunker.com