See on Scoop.it – Archetype in Action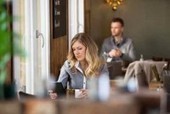 The 2000s are the years of transition from the old, Analogue world order to the new Digital one. The old world, which we call "Analogue", is a world in which Newton mechanics has prevailed since the invention of fire, including during the first and second industrial revolutions. In this old world, nations were constructed within the framework of social orders that were subjugated by religions and diverse ideologies.

The basic logic of the social organization of the Analogue world is that it is hierarchical. In this type of organization model, authority belongs to oligarchies of power, and it operates at the very top level. In this historical process from the transition of tribal leaderships to kingdoms and sultanates and their empires, to democracy based government organizations, the entire authority was located at the top level of the power pyramid.
See on www.archetypeinaction.com