See on Scoop.it – Archetype in Action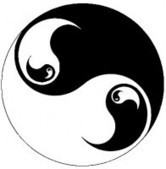 When Arizona Governor Jan Brewer vetoed Senate Bill 1062 on February 26, 2014, I knew that we had seen the beginning of the end of the Tea Party. That was the bill in the Arizona legislature, which many believed would allow businesses to discriminate against the LGBT community.

Governor Brewer is known for her conservative views, and much of her support has come from The Tea Party wing of the Republican Party. The veto is an example of the type of political acts President John F. Kennedy referred to in his Pulitzer Prize winning book, Profiles in Courage. Governor Brewer had to deny one of the most cherished ideals of The Tea Party, and thereby lost the support of many who had put her in office.

She had to dig into the depths of her own Soul, and make the right decision for all of her constituents, the people of Arizona, not just her right wing cronies. She earned my respect as a leader.
See on www.archetypeinaction.com