See on Scoop.it – Archetype in Action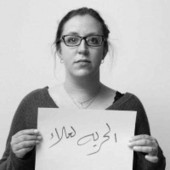 International Women's Day is a day to remember violence against women, the education gap, the wage gap, online harassment, everyday sexism, the intersection between sexism and other -isms, and a whole host of other issues to make us realise we've still got a long way to go. A day to demand continued progress, and a day to pledge to work to achieve it.

But it is also a day to celebrate. To appreciate the fantastic achievements that are made every day, everywhere, by women from all walks of life. It's a day to be grateful to the women who dedicate their lives to fighting on the front lines to protect rights vital to us all. We want to shine the spotlight on women who have stood up for freedom of expression when it's not the easy or popular thing to do, against fierce opposition and often at great personal risk. The following eight women have done just that. We know there are many, many more. Tell us about your female free speech hero in the comments or tweet us @IndexCensorship.
See on www.archetypeinaction.com