See on Scoop.it – Archetype in Action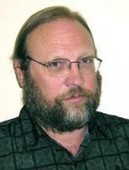 I think it may have started with Wayne LaPierre's infamous press conference a week after Sandy Hook. In any case, we now hear it as a common refrain of the no-holds-barred gun crowd – that the big problem is inadequate enforcement in keeping high-powered weapons out of the hands of the "mentally ill," since obviously it is the "mentally ill" who perpetrate the mass killings of the type seen in Sandy Hook, Aurora, and dozens of other places around the country. In short, we ought all unite together to make sure no one with "mental illness" has easy access to these high powered weapons, but let them remain freely available for others.

In my view, even apart from the further stigmatization of mental illness this would entail, the policy itself is mind-bogglingly naive.
See on www.archetypeinaction.com