See on Scoop.it – Archetype in Action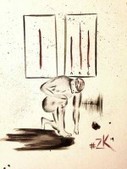 In 1951, a psychologist named Solomon Asch wanted to find out more about the psychology of human conformity and decision making. …

So what happened when the experimenter asked which line is the right match? Approximately 25% of the participants went with their initial response. The remaining 75% chose to conform to the rest of the group.
Apparently, people conform for two main reasons: because they want to fit in with the group (normative influence) and because they believe the group is better informed than they are (informational influence).
See on www.archetypeinaction.com